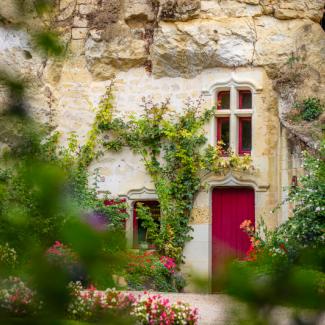 ©D. Darrault , Marson cellars
For those that don't want to miss out on the best of Anjou, here are our picks of places, activities, and moments that embrace Angevine lifestyle.
5 Not-to-Miss Experiences in Anjou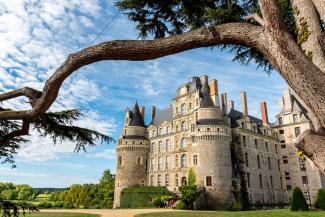 © S. Gaudard , Château de Brissac
#1 CHOOSE BETWEEN THE HIGHEST AND THE MOST UNUSUAL CHÂTEAUX IN EUROPE
Anjou has 1,200 châteaux and just as many intriguing venues, the perfect places for sharing the best ideas.
#2 EXPERIENCE UNIQUE CITY BREAKS
In Angers, for its gentle nature and historic secrets. Watch out for the hoofs of the horses in Saumur or go shopping in Cholet. Fill your shopping basket while chatting with vendors - like at the Bouchemaine Sunday market near Angers, which is set up under the trees by a peaceful river.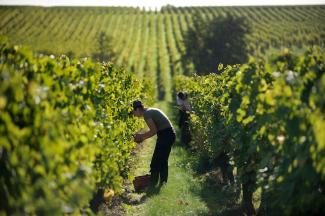 © JS. Evrard , Champ-sur-Layon
#3 LEARN HOW TO TASTE ANJOU-SAUMUR WINES
With advice from a winemaker or paired with a gourmet meal prepared by a talented chef.
#4 ENJOY A ZEN MOMENT
With your family at Terra Botanica or declare your love in the magnificent setting of the Maulévrier garden. Change your perspective of the Loire and all its tributaries with a ride on a canoe, a hot air balloon, or a bike. Anything is possible to get a fresh take on one of the last wild rivers of Europe.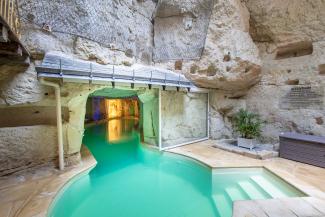 © D. Darrault , Demeure de la Vignole
#5 SPEND THE NIGHT IN AN UNUSUAL PLACE
And disconnect from it all. Sleep underground in a troglodyte hotel, on an island in the Loire, or perhaps in a B&B in the highest castle in France.