PRIEURÉ DE SAINT-RÉMY-LA-VARENNE
BRISSAC LOIRE AUBANCE
Patrimoine culturel
The former Benedictine Priory of Saint Rémy la Varenne
At the end of an enclosed courtyard, near the church, is a surprising dwelling whose lower portions date from medieval times and the higher elevations from the Renaissance. Founded in 929AD, the edifice is part of the former Benedictine priory attached to the Saint-Aubin Abbey in Angers. In the 13th century, it became the most influential of all the Benedictine priories. Discover its remarkable and varied features: the Romanesque frescoes in the chapter house (12th century), the priory dwelling with its monumental sculpted and colourful Renaissance fireplace and the priory church (10th - 14th centuries).
Practical informations
Equipement
Picnic area
Bar cafeteria tea room
Prices
Children's price6 à 15 ans
Payement
Cheques and postal orders
Weather BRISSAC LOIRE AUBANCE 4 days
Location
Place Edouard Meslier
SAINT-REMY-LA-VARENNE
49320 BRISSAC LOIRE AUBANCE
Latitude : 47.397930 - Longitude : -0.315640
You will also like...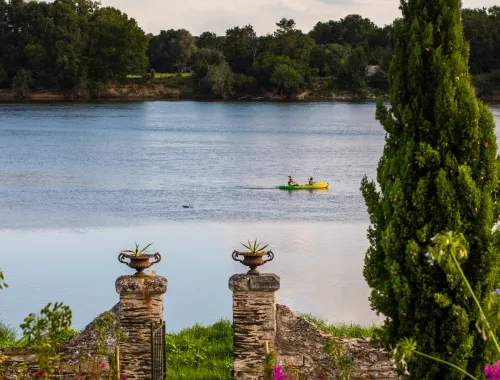 16 km away