SAUMUR
Patrimoine culturel
Discover the jewels of the Loire Valley, carved in tufa stone. Pierre et Lumière is the last of the big miniatures parks in Europe. Find beautiful churches, towns, villages and châteaux in a dreamy underground setting. Each sculpture is a hymn to beauty and the work of the builders.

Protocole
sanitaire
Toute l'équipe est heureuse d'annoncer la réouverture des sites du Musée du Champignon, de Pierre et Lumière et des Jardins du Puygirault le samedi 16 mai prochain, grâce à la mise en place de mesures sanitaires adaptées. Trois expériences authentiques à vivre le temps d'une journée ou pour quelques heures ! Les 3 sites sont prêts à vous accueillir en toute sécurité tous les jours de 10h à 19h. Des mesures sanitaires pour les visiteurs et les équipes Notre équipe technique de jardiniers - champignonnistes a multiplié les efforts pour que nos visiteurs puissent profiter dès la réouverture et dans les meilleures conditions de trois expériences authentiques. En plus, des mesures sanitaires essentielles (signalétique, hygiène, entretien, masques de protection, distanciation), les circuits de visites sont équipés pour pouvoir visiter librement, sans regroupements avec des circuits de visite et un contrôle des flux (groupes de 10 personnes max). Nous avons hâte de vous retrouver pour des moments de partage et de convivialité ! Lire la suite
Practical informations
Family comfort
Playful experiments, Games booklet, Children's special event
Prices
Children's price6 à 17 ans

Child group tarifScolaires
Payement
Credit card
Cheques and postal orders
Holiday vouchers
Opening hours
From

01/01/2021

to

31/12/2021

- Pour connaitre le détail, contacter l'établissement.
Weather SAUMUR 4 days
Location
Route de Gennes
Saint-Hilaire-Saint-Florent
49400 SAUMUR
Latitude : 47.284939 - Longitude : -0.126800
You will also like...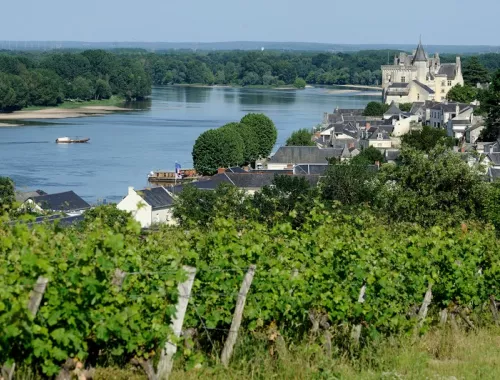 4.7 km away