Museum recounting the life and works of the famous French Renaissance poet Joachim Du Bellay, who founded La Pléiade with Ronsard. The museum is housed in an old building decorated as in the sixteenth century. A beautiful journey back in time!
Joachim Du Bellay Museum is housed in "Le Grand Logis " turret remains from the 16th century. Five rooms decorated in the spirit with Renaissance engravings, trompe l'oeil and educational furniture reminiscent of the "good trip" the poet of the Loire Anjou in Rome. A fun course "And if you were a poet ?" Is offered to families with children over 7 years and a game - booklet is available for children 3 to 7 years Average length of visit : 1h - 1:30 Groups welcome all the year on reservation.
Practical informations
Family comfort
Toilets with facilities, Playful experiments, Games booklet, Children's Guided Tour,
Prices
Full adult price5€

Discounted rate4€

Children's price4€Tarif enfant de 10 à 18 ans : 4€, gratuité moins de 10 ans
Payement
Cheques and postal orders
Weather LIRE 4 days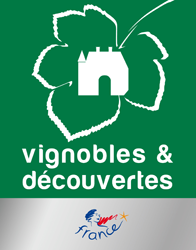 Location
1 rue Ronsard
LIRE
49530 OREE D'ANJOU
Latitude : 47.342087 - Longitude : -1.164507
You will also like...
11.9 km away
SAINT-FLORENT-LE-VIEIL
More