MAISON DU PARC NATUREL RÉGIONAL LOIRE-ANJOU-TOURAINE
MONTSOREAU
Patrimoine culturel
The Maison du Parc information centre is a place of welcome, information and awareness-raising for visiting the Loire-Anjou-Touraine Regional Nature Park and region. Based in Montsoreau, it is a must for all visitors.

Protocole
sanitaire
Réouverture le 21 mai 2020. Gel hydroalcoolique à disposition. Masque obligatoire. Limité à 12 personnes. (8 dans l'expo. temporaire et 4 dans le hall). Sens de circulation aménagé. Expositions temporaires "Troglos du monde" et "Loire à vélo troglo" accessibles. Exposition permanente fermée au public. Boutique ouverte.
Practical informations
Weather MONTSOREAU 4 days
Location
15, avenue de la Loire
49730 MONTSOREAU
Latitude : 47.217030 - Longitude : 0.055230
You will also like...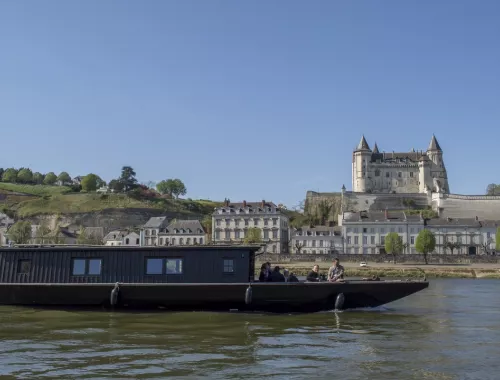 10.8 km away