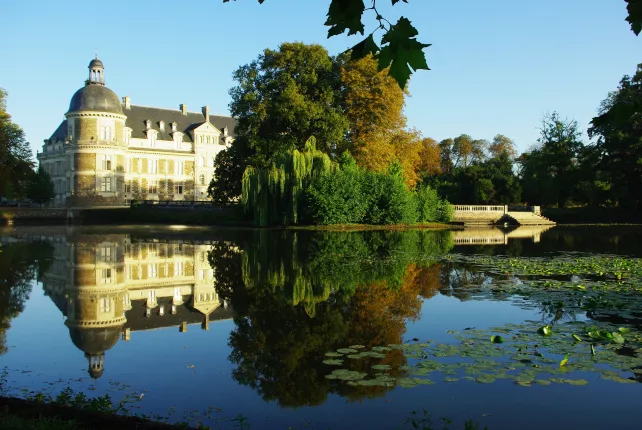 SAINT-GEORGES-SUR-LOIRE
Patrimoine culturel
3 * in the Michelin Guide for its art and furniture collections. Napoleon is reputed to have said upon arriving at Serrant: "Finally, a Chateau in France!"
Practical informations
Equipement
Picnic area
Equipped conference room
Prices
Full adult priceSelon choix visite guidée ou non

Children's priceSelon choix visite guidée ou non

Discounted rateEn visite guidée

Price for large familiesEn visite guidée
Payement
Credit card
Cheques and postal orders
Holiday vouchers
Weather SAINT-GEORGES-SUR-LOIRE 4 days
Location
RD 73
Domaine de Serrant
49170 SAINT-GEORGES-SUR-LOIRE
Latitude : 47.415237 - Longitude : -0.744005
You will also like...
7.3 km away