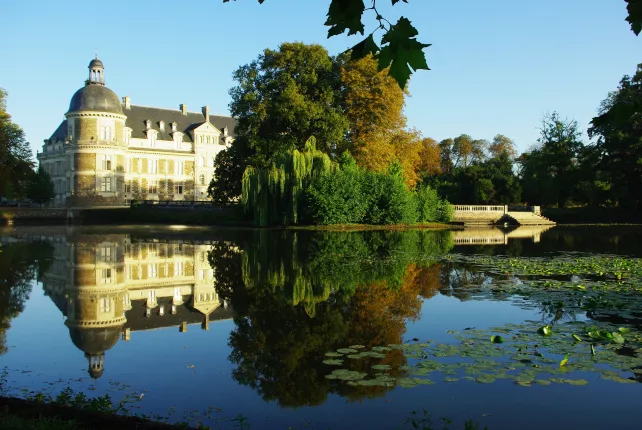 ©
©
©
©
©
©
©
©
©
©
SAINT-GEORGES-SUR-LOIRE
Patrimoine culturel
3 * in the Michelin Guide for its art and furniture collections. Napoleon is reputed to have said upon arriving at Serrant: "Finally, a Chateau in France!"

Protocole
sanitaire
La visite du château s'organise de façon à respecter les conditions sanitaires : limitation du nombre de personnes dans les salles, parcours de visite libre en sens unique, mise à disposition de gel hydroalcoolique, désinfection des zones sensibles, etc... Ces dispositions sanitaires ne doivent pas faire oublier la nécessité de préserver le patrimoine ; c'est pourquoi la bibliothèque du château et les chambres de prestige restent en visite guidée uniquement, limitée à 10 personnes par départ. La réservation en ligne est fortement conseillée, bien qu'il sera possible de régler en CB sans contact sur place. Un livret-jeu est remis à l'accueil pour les enfants de 5 à 10 ans qui permet d'attirer leur regard sur des détails précis. Pensez à amener votre propre crayon pour limiter les contacts ! Lire la suite
Practical informations
Equipement
Picnic area
Equipped conference room
Prices
Full adult priceSelon choix visite guidée ou non10€ à 12€

Children's priceSelon choix visite guidée ou non5.50€ à 7.50€

Discounted rateSelon choix visite guidée ou non7.50€ à 9.50€

Price for large familiesEn visite guidée33€
Payement
Credit card
Cheques and postal orders
Holiday vouchers
Opening hours
From

20/02/2021

to

14/11/2021

- Calendrier disponible sur www.chateau-serrant.net
Weather SAINT-GEORGES-SUR-LOIRE 4 days
Location
RD 723
Domaine de Serrant
49170 SAINT-GEORGES-SUR-LOIRE
Latitude : 47.415085 - Longitude : -0.744054
You will also like...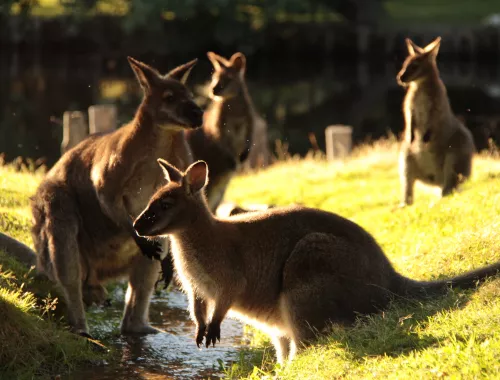 4 km away
7.3 km away