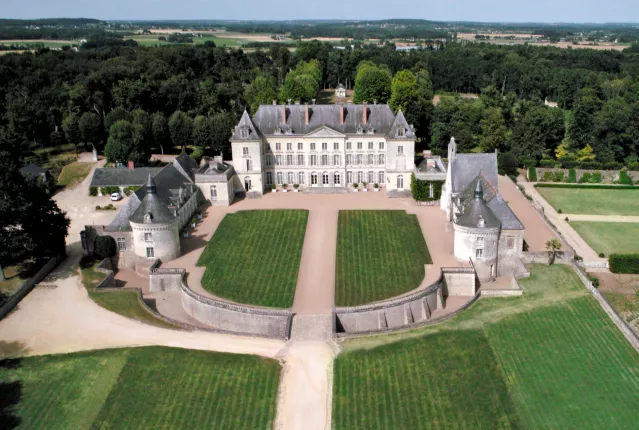 ©
©
©
©
©
©
©
©
Welcome to the castle of Montgeoffroy. CHIC AND ELEGANCE, THE ART OF LIVING IN THE 18TH CENTURY. Once upon a time... a Marshal of France, commander of the armies of King Louis XV, who decided to rebuild in the late 18th century, the family castle he wanted to adapt to his rank...

Protocole
sanitaire
Face à la crise sanitaire qui bouleverse notre quotidien et nos habitudes de vie, la priorité du Château de Montgeoffroy est la protection de nos collaborateurs et des visiteurs. Nous avons donc mis en place une organisation permettant de respecter les « mesures barrières » à savoir: Distanciation sociale: un sens unique de circulation au sein du Château de Montgeoffroy a été mis en place de l'accueil jusqu' à la fin de visite, à seule fin d'éviter le croisement de flux de visiteurs. Chaque salle ouverte au public permet la distanciation d'au moins 1 mètre entre chaque visiteur. L'accès au bureau d'accueil se fera uniquement par groupe constitué, les suivants devront patienter pour y accéder. Gestion des flux: Afin de faciliter l'accès au site à chacun, nous avons mis en place des créneaux de départ (accessible depuis l'onglet « découvrir le domaine » puis « visite du château ») permettant à chacun de réserver et de régler les tickets en ligne. Pour éviter une trop longue attente, nous vous recommandons fortement de réserver via notre site de paiement sécurisé. Précautions sanitaires: les sanitaires du château sont équipés d'un distributeur de savon ainsi que d'un distributeur de serviettes jetables. Du gel hydroalcoolique sera également mis à la disposition de chacun au niveau de l'accueil et des sanitaires. Nous vous recommandons fortement de penser au lavage des mains à l'issue de votre passage à l'accueil. Les guides sont équipés de masques tout au long de la visite. L'accès au parc et jardin est possible à condition de respecter les gestes barrières. La mini-ferme est ouverte, cependant il n'est pas possible de pénétrer dans les enclos jusqu' à nouvel ordre. Il est malgré possible de profiter des animaux depuis les allées ombragées. Les aires de jeux et de pique-nique sont ouvertes. Escape game: une désinfection des cadenas et points contact à l'intérieur de chaque escape room sera effectuée après le départ de chaque groupe de joueurs. La réservation pour accéder à une salle est obligatoire ( accessible depuis l'onglet « Evénements », puis « escape game »). Toute l'équipe du château de Montgeoffroy vous remercie de votre venue et vous souhaite un agréable moment de découverte. Lire la suite
Why book here ?
Secured
payment
100% direct
booking
Verified
offers
Immediatly
confirmed
Best
price
Practical informations
Services
Shop
Games area
Wifi access
Prices
Full adult price11€ à 13€

Children's price3€ à 6€
Payement
Credit card
Cheques and postal orders
Holiday vouchers
Opening hours
From

01/07/2021

to

31/08/2021

Monday 10:00 - 12:00, 14:00 - 19:00

Tuesday 10:00 - 12:00, 14:00 - 19:00

Wednesday 10:00 - 12:00, 14:00 - 19:00

Thursday 10:00 - 12:00, 14:00 - 19:00

Friday 10:00 - 12:00, 14:00 - 19:00

Saturday 10:00 - 12:00, 14:00 - 19:00

Sunday 10:00 - 12:00, 14:00 - 19:00

From

01/09/2021

to

26/09/2021

Monday -

Tuesday -

Wednesday 10:00 - 12:00, 14:00 - 17:30

Thursday 10:00 - 12:00, 14:00 - 17:30

Friday 10:00 - 12:00, 14:00 - 17:30

Saturday 10:00 - 12:00, 14:00 - 17:30

Sunday 10:00 - 12:00, 14:00 - 17:30


- du mercredi au dimanche
Weather MAZE 4 days
Location
Route de Seiches
Mazé
49630 MAZE-MILON
Latitude : 47.468960 - Longitude : -0.276320
You will also like...
7.6 km away
SAINT-MATHURIN-SUR-LOIRE
More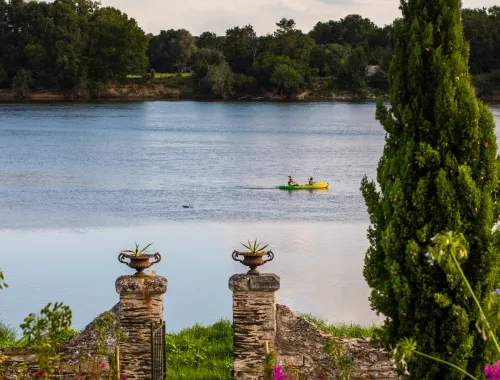 19.5 km away