JUIGNE-SUR-LOIRE
Restauration
Come discover refined and inventive seasonal cuisine at La Table Loire&Sens gourmet restaurant.
Modern gourmet cuisine based on seafood and local produce - that in itself should be persuasive enough to spend a gastronomic few hours at this popular restaurant, part of a larger hotel complex. The setting is beautiful, nestling in amongst 7 acres of a verdant green landscape where you can enjoy the scenery beforehand with a drink on the terrace. Eating in the restaurant is like eating under the stars, thanks to its unusual glass roof. The team at La Table Loire & Sens know how important service is and also recognise the joy of eating. The menu is inventive and changes regularly in-sync with the seasons (locally grown seasonal vegetable are a speciality). La Table Loire & Sens open from Monday to Saturday from 12:00 to 2:00 p.m. and 7:30 p.m. to 9:30 p.m. and Sunday from 12:00 to 2:00 p.m.
Practical informations
Weather JUIGNE-SUR-LOIRE 4 days
Location
11 chemin du Bois Guillou
Juigné-sur-Loire
49610 LES GARENNES SUR LOIRE
Latitude : 47.404060 - Longitude : -0.471960
You will also like...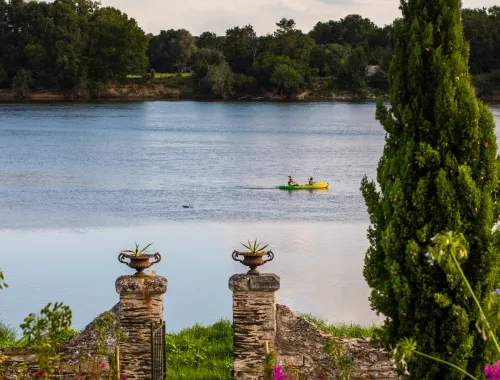 4.5 km away