©
©
©
©
AIRE D'ACCUEIL DE CAMPING-CAR DE BOUCHEMAINE
BOUCHEMAINE
Aires de camping-cars
Located in Bouchemaine, less than 10kms from Angers city centre, the site offers easy access to local shops and privileged access to nearby recreation facilities (public swimming pool, library tennis courts, hiking trails, water sports and much more). Reception open March - end November. Overnight rate: 10€ per night which includes parking / electricity hook-up / access to shower and WC facilities and waste disposal point. During the winter months (December - end February) parking is free but there is no access to the additional services.

Protocole
sanitaire
Le bâtiment des sanitaires est fermé (dans l'attente de nouvelles règles sur le protocole sanitaire à mettre en place). Etant donné les services réduits (pas d'accès aux sanitaires et éviers),  un nouveau forfait est proposé pour les camping-cars (11€ au lieu de 15€ la nuitée) avec électricité, remplissage eau / vidange, Wifi.
Practical informations
Equipement
Picnic area
Water
Electricity
Toilets
Black water drain
Weather BOUCHEMAINE 4 days
Location
25 rue Chevrière
49080 BOUCHEMAINE
Latitude : 47.420181 - Longitude : -0.610780
You will also like...
7.3 km away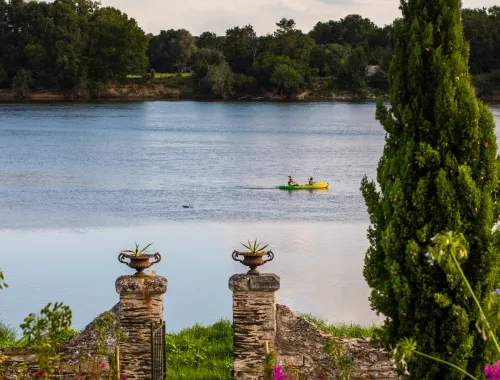 6.7 km away