HÔTEL SAINT-PIERRE
9.3
Excellent
- 276 experiences
Description
The St-Pierre is a beautiful hotel with lots of character situated in Saumur town-centre. With 14 comfortable and personalised rooms, you will enjoy the peace and quiet and appreciate having everything within walking distance.
Infos
Route
Route type : EV6-La Loire by bike||V44-De Loir in the Loire||Cycling Francette - Loire by bike
Equipement
Air conditioner
Private garage
Private parking
Wifi
Capacity
Number of rooms 10
Prices
Single room80€ à 150€
Double room105€ à 280€
Breakfast17.50€ à 18.50€
Suite185€ à 500€
Opening hours
From 20/11/2023 to 31/12/2023
From 01/01/2024 to 31/12/2024- reception fermée de 12:00 à 15:30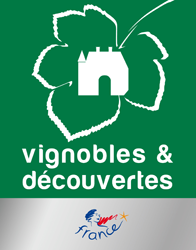 Access
Address
8 rue Haute Saint-Pierre
49400 SAUMUR
updated : 06 décembre 2023By : SPL SAUMUR VAL DE LOIRE TOURISMESuggest changes.