HÔTEL MERCURE BORDS DE LOIRE
Description
Located in the city center, the Mercure Bords de Loire 3 star hotel is on the ile d'Offard island, in a relaxing environnement and 5 minutes walk from the town center. From your room you can admire the castle, theatre, Pont Cessart bridge and the majesty of the Loire river, in the UNESCO World Heritage listed Loire Valley. Renovated in 2007, the hotel features 45 rooms and 3 meeting rooms all equipped with air conditioning and WIFI.

Infos
Route
Route type : EV6-La Loire by bike||V44-De Loir in the Loire||Cycling Francette - Loire by bike
Equipement
Air conditioner
Private parking
Sports hall
Wifi
Capacity
Number of rooms 53
Prices
Double room95€ à 240€
Breakfast18€
Opening hours
From 01/01/2023 to 31/12/2023
From 07/01/2024 to 22/11/2024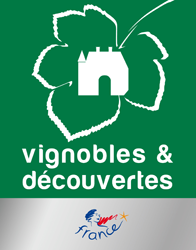 Access
Address
1 rue du Vieux Pont
49400 SAUMUR
updated : 06 décembre 2023By : SPL SAUMUR VAL DE LOIRE TOURISMESuggest changes.