©Château de Noirieux
©Château de Noirieux
©Château de Noirieux
©Château de Noirieux
©Château de Noirieux
©Château de Noirieux
©Château de Noirieux
©Château de Noirieux
©Château de Noirieux
©Château de Noirieux
History comes to life in this charming and elegant manoir, which was constructed in the Middle Ages. Sitting splendid in the centre of 25 acres of manicured gardens and parkland, both the grandeur and detail of this hotel are breathtaking. 18 bedrooms, each lightly perfumed with its own special fragrance, hint at the efforts your hosts put into making you feel pampered and at home. At cocktail time, you can sit near the fire place of the spacious living room, or on the large terrace overlooking the Loir. The cuisine is a privilege too, it changes with the rhythm of the season and according to the flow of the river. And the wine cellar houses some of the best wine of the region.
Practical informations
Equipement
Swimming pool
Restaurant
Wifi
Payement
Credit card
Cheques and postal orders
Opening hours
From

16/03/2022

to

31/12/2022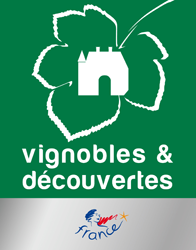 Location
26 route du Moulin
49125 BRIOLLAY
Latitude : 47.576172 - Longitude : -0.469740
You will also like...