ANJOU BLEU TOURIST OFFICE
Welcome to Anjou bleu, or 'Blue Anjou'! Our team looks forward to advising you on the best way to discover our beautiful region. The team at Anjou bleu tourist office will be happy to welcome you to one of our information offices. Please get in touch to organise your trip and make your stay even more pleasurable.

Protocole
sanitaire
A compter du mercredi 1er juillet, le bureau d'accueil de Segré ouvre à nouveau ses portes au public du lundi au samedi de 9h30 à 12h30 et de 14h à 18h. Pour vous accueillir au mieux et en toute sécurité, l'équipe de l'Office de Tourisme a mis en place un protocole sanitaire (ligne de courtoisie, gel hydroalcoolique, paroi au comptoir d'accueil, port du masque des agents). Il est vivement recommander de venir muni d'un masque à l'accueil. Lire la suite
Practical informations
Weather SEGRE 4 days
Location
Place du Port
SEGRE
49500 SEGRÉ-EN-ANJOU BLEU
Latitude : 47.685692 - Longitude : -0.868454
You will also like...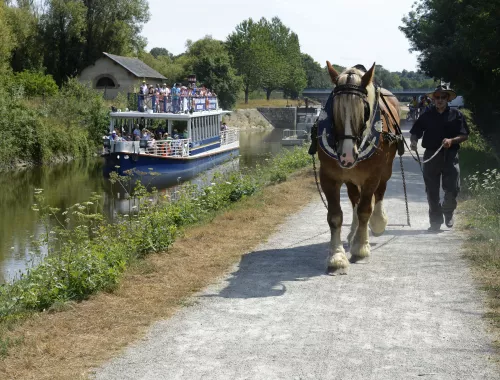 15.2 km away
18.5 km away