LE FUILET
Patrimoine culturel
At the heart of the potter's village, clay quarries, Mauges; in the centre of Angers-Nantes-Cholet triangle is the Potter's house. Museum with interactive tours enriched with demonstrations, for young and old; courses and animations; shop.
At the heart of the village potter's Fuilet, the Maison du Potier welcomes you and offers you a lively and animated tour. You will know all of the work of potters, from yesterday to today and the clay extraction to finished product. Better yet, they will amaze you with numerous demonstrations performed live before you. An interactive tour, accessible to all, even to very young children. During school holidays , complete your visit with a family sculpting workshop or two-day course for children from 7 years or for teens / adults. You can also join a tour "Special Bout'chou" for families with very young children (from 3 years). An art exhibition takes place every summer at the Maison du Potier. Open for groups all year on reservation.
Practical informations
Equipement
Picnic area
Bar cafeteria tea room
Family comfort
Accessible to strollers, All visits are adapted, Children's special event
Prices
Full adult price6€Tarif 5,50€ pour les étudiants (18-25 ans) sur présentation d'un justificatif, et PMR

Children's price4€Enfants de 3 à 16 ans. Gratuit pour les moins de 3 ans.

Price for large families16€A partir de 2 adultes + 2 enfants
Payement
Credit card
Cheques and postal orders
Holiday vouchers
Opening hours
From

02/09/2019

to

31/12/2019

Monday 09:00 - 17:30

Tuesday 09:00 - 17:30

Wednesday 09:00 - 17:30

Thursday 09:00 - 17:30

Friday 09:00 - 17:30

Saturday -

Sunday -
Weather LE FUILET 4 days
Location
2 rue des recoins
LE FUILET
49270 MONTREVAULT-SUR-EVRE
Latitude : 47.263870 - Longitude : -1.135836
You will also like...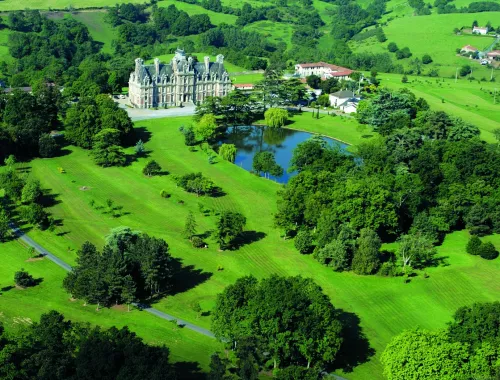 9.3 km away
14.7 km away
SAINT-FLORENT-LE-VIEIL
More