ABBAYE ROYALE DE FONTEVRAUD
Infos
Prices
Full adult price12€
Discounted rate7.50€Demandeurs d'emploi
Children's priceFreeGratuit pour les jeunes de moins de 18 ans et les étudiants de moins de 25 ans
Opening hours
From 06/11/2023 to 22/12/2023- Ouverture le lundi, mercredi, jeudi, vendredi, samedi et dimanche de 10h à 18h.- Fermé le mardi.
From 23/12/2023 to 31/12/2023- Ouverture tous les jours de 10h à 19h.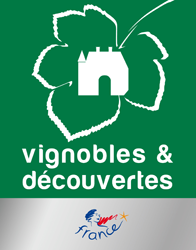 Access
Address
Abbaye Royale de Fontevraud
place des plantagenêts
49590 FONTEVRAUD-L'ABBAYE
Nearby
SNCF train station : Saumur (16km)
updated : 22 août 2023By : SPL SAUMUR VAL DE LOIRE TOURISMESuggest changes.