CYNFAEL, LE PRINCE DU SAFRAN
Saint-Sauveur-de-Landemont
Description
Guided tours of a very high quality saffron farm, tasting, sale of saffron-based products and courses in cold-process soap making. 35 minutes from Nantes, on the route d'Angers.
Infos
Prices
Individual price - no discount10€Visite avec dégustation et fiche recette
Group price8€
Children's priceenfants moins de 12 ans
Individual price - no discountCours de savonnerie à froid
Opening hours
From 02/01/2023 to 31/12/2023- sur rendez-vous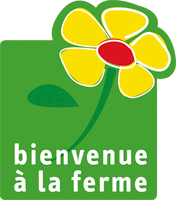 Access
Address
La Bouquetière
SAINT-SAUVEUR-DE-LANDEMONT
49270 OREE D'ANJOU
Nearby
SNCF train station : gare d'oudon (9km)
Motorway : ancenis autoroute A11 (20km)
updated : 09 mars 2023By : Pôle Tourisme ôsezMaugesSuggest changes.