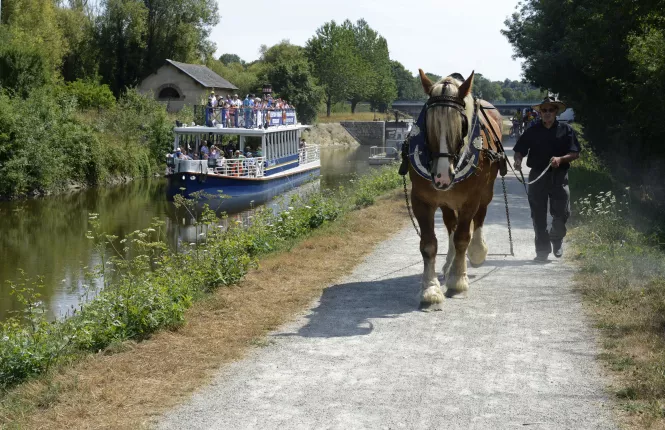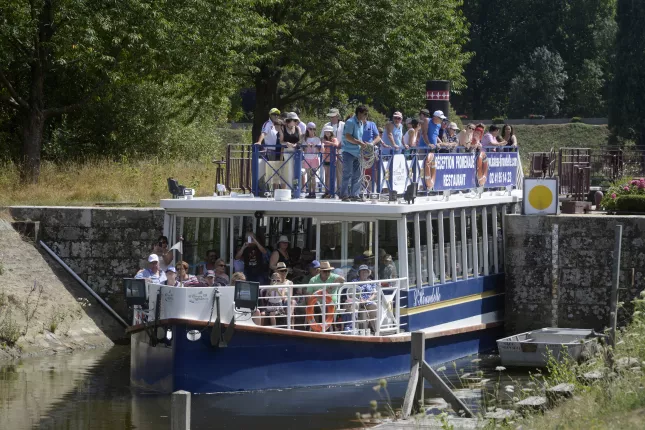 BATEAU-PROMENADE L'HIRONDELLE
CHENILLE-CHANGE
Equipements de loisirs
Whatever its course, the Hirondelle, a true 26-metres chameleon boat, is open all year on the Mayenne, the Oudon, the Maine and the Loire with formulas for all: mini-cruises, cruises and meal cruises.
Practical informations
Prices
Basic price adult10.50€ à 67.80€Tarifs des croisières selon la durée et la prestation, d'1h30 à la journée (7heures).

Children's price5.50€ à 33.90€Croisière commentée : tarif enfant de 13 à 18 ans.

Children's price3€ à 19.40€Croisière commentée : tarif enfant de 4 à 12 ans.

Children's priceFreeGratuit pour les enfants de moins de 4 ans
Payement
Cheques and postal orders
Holiday vouchers
Opening hours
From

01/04/2020

to

31/10/2020

- L'Hriondelle est à quai durant l'hiver mais il est possible de réserver une croisière toute l'année.
Weather CHENILLE-CHANGE 4 days
Location
Le Moulin
Chenillé-Changé
49220 CHENILLE-CHAMPTEUSSE
Latitude : 47.697998 - Longitude : -0.668857