GENNES-VAL-DE-LOIRE
Restauration

Protocole
sanitaire
Réouverture le vendredi 5 juin pour le dîner ! Pensez à réserver ! Suivez également toute l'actualité du restaurant sur sa page Facebook.
Practical informations
Prices
Children's menu- de 12 ans11€

Adult evening and weekend menu26€
Payement
Credit card
Holiday vouchers
Opening hours
From

01/01/2020

to

31/12/2020

- OUVERTURE toute l'année sur réservation uniquement : vendredi et samedi soir, samedi et dimanche midi, et jours fériés. GROUPES, tous les jours de l'année, sur demande.
Weather GENNES-VAL-DE-LOIRE 4 days
Location
Lieu-dit La Bachellerie
Grézillé
49320 GENNES-VAL-DE-LOIRE
Latitude : 47.330502 - Longitude : -0.342090
You will also like...
7.4 km away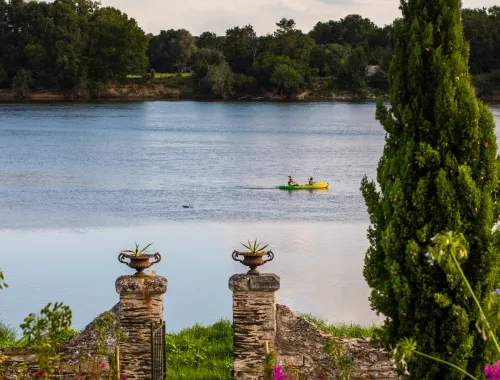 17.1 km away