©
©
©
©
KAYAK OR PADDLEBOARD RENTAL ON THE LOIR
SEICHES-SUR-LE-LOIR
Activités sportives / culturelles / séjour itinérant
New! Kayak or paddleboard rental service in Seiches.
Go and discover the Loir, a protected river in Anjou. Embark from the Parc des Vallées, behind the Guinguette (open-air café) of Seiches. Open from July 29th to August 29th. Closed on Mondays. By reservation only.
Why book here ?
Secured
payment
100% direct
booking
Verified
offers
Immediatly
confirmed
Best
price
Practical informations
Prices
Basic price adultPADDLE : 10€ l'heure, 16€ les 2h, 25€ la demi-journée ou 35€ la journée. 10€ à 35€

Basic price adultKAYAK : 10€ les 2h, 15€ la demi-journée ou 20€ la journée.10€ à 20€

Children's priceKAYAK Enfant : 6€ le 2h, 9€ la demi-journée et 12€ la journée.6€ à 12€
Payement
Cheques and postal orders
Weather SEICHES-SUR-LE-LOIR 4 days
Location
Chemin des Vallées
49140 SEICHES-SUR-LE-LOIR
Latitude : 47.580624 - Longitude : -0.362737
You will also like...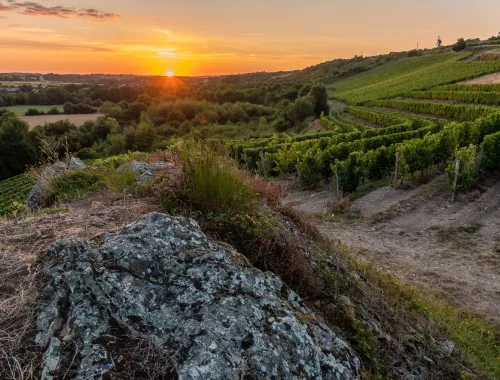 19.3 km away